A Curated International Film Photography Exhibition in Göttingen
Das Kulturzentrum KAZ (Göttinger Kommunikations – und Aktionszentrum)
Opening on SEPTEMBER 14th 2021, at 19pm
The concept aims to promote street life and street art. Therefore, unlike typical vernissage, the opening brought a live graffiti spraying across the 3m x 2m large installation of photo prints. Spraying was done by graffiti artist Malte Orth from Göttingen. Following the live-streamed spraying, the installation was dismantled and individual art works remained exhibited in the gallery. The exhibition remains open until October 3rd.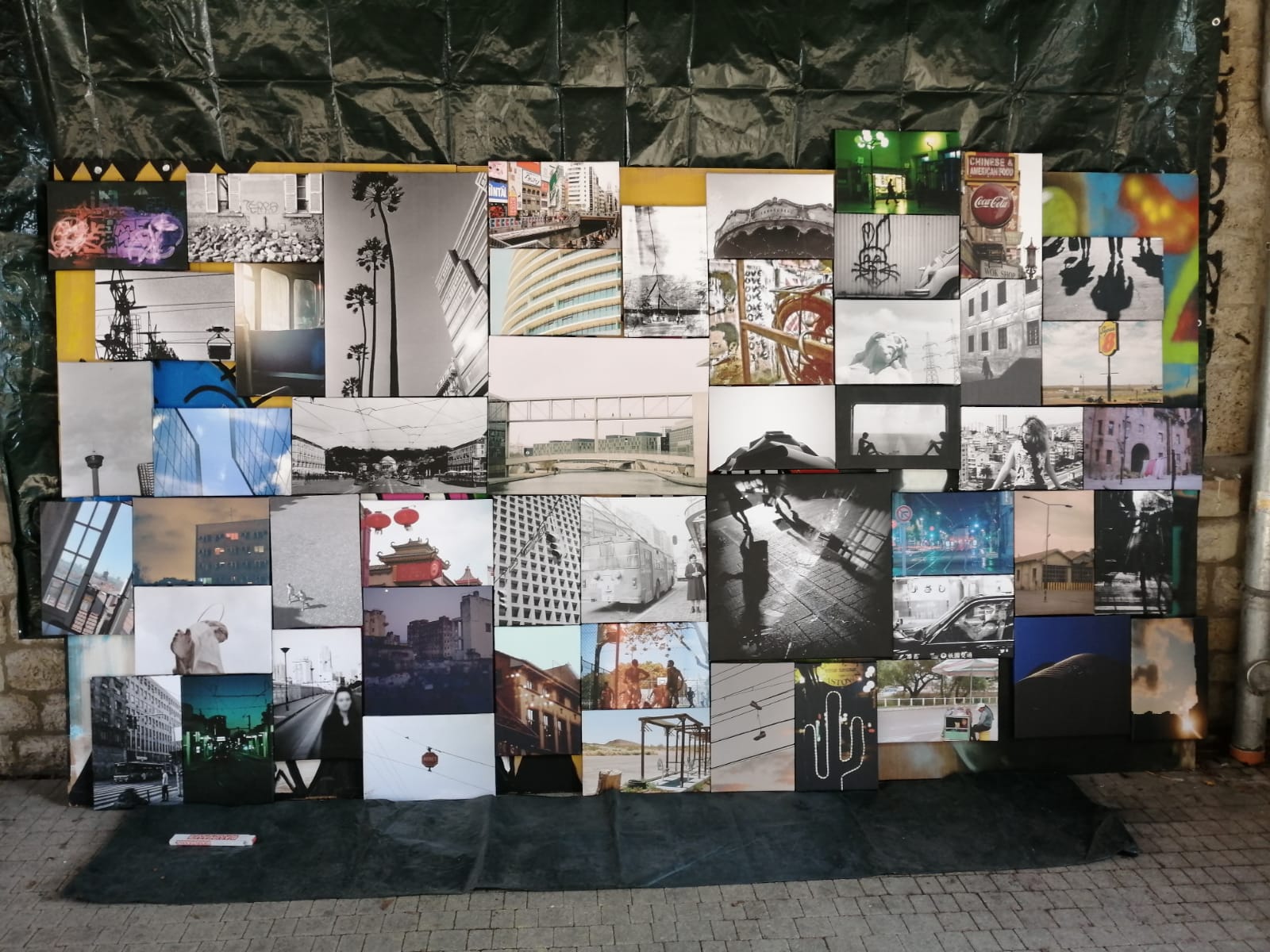 Alice Legendre (Paris, France)

Alon Mizrahi (Delta, Canada)

Alyana Barrinuevo (Metro Manila, Philippines)

Amaia Hodge (Logroño, Spain)

André Hug (Darmstadt, Germany)

Anibal Burgos Mera (Guayaquil, Ecuador)

Anita Kriško (Varaždin, Croatia)

Arthur Guézou (Nantes, France)

Ashraf Huseynli (Absheron, Azerbaijan)

Carlos Ku King (Dallas, Texas)

Chance Tomlin (Los Angeles, California)
David Brewer (Adelaide, South Australia)

David Wade (Longueuil, Québec)

Dominik Jais (Bremen, Germany)

Dumitru Alexandru Mustafa (Suceava, Romania)

Eric White (Calgary, Canada)

Félix Paturange (Paris, France)

Fidan Nazimqizi (Baku, Azerbaijan)

Goran Lepen (Varaždin, Croatia)

Guillaume Oberlé (Strasbourg, France)

Jadranka Kljajić (Split, Croatia)

Justino Lourenço (V. N. Gaia, Portugal)
Katarzyna Pawlikowska (Dąbrowa Górnicza, Poland)

Kieran Marsh (Salisbury, England)

Lea Jurčić (Rijeka, Croatia)

Lulu Withheld (Rimini, Italy)

Marc Pau (Girona, France)

Maria Erika Grinfeldt (Moscow, Russia)

Matija Potočki (Varaždin, Croatia)

Michela Vernazza (Savona, Italy)

Michele Salvezza (Montesarchio, Italy)

Nicolás Lemus (Göttingen, Germany)

Nikola Predragović (Belgrade, Serbia)
Phoebe Gustilo (Calgary, AB. Canada)

Pilar Morales (Barcelona, Spain)

Rémi Taciano (Paris, France)

Sarah Guthman (Göttingen, Germany)

Theodore Clarke (Donegal, Ireland)

Thomas Galli-Magerl (Graz, Austria)

Toufik Mekbel (Paris, France)

Viviana Dal lago (Genova, Italy)

Xhosa Fray-Chinn (New York, US)

Zoran Rašić (Belgrade, Serbia)
Our Graffiti Artist: Malte Orth