A Curated International Film Photography Exhibition in Berlin
ART Stalker – Kunst + Bar + Events
March 6, 2019 – May 1, 2019
In Berlin, the creative collective Le Monde Analogue had its first public performance on March 6th, 2019. The exhibition, carrying the collective's name, took place in the Art Stalker bar gallery featuring artistic fusion between graffiti and analog street photography.
Thirty-nine photographers from 20 different countries presented their work, which celebrates the street as the place of action, the everyday life of people, and exciting events. Showing thereby the place where people connect and meet while transiting from one place to the other. The exhibition presented a plethora of analog techniques, from lomography to the usage of "psychedelic blues"-film.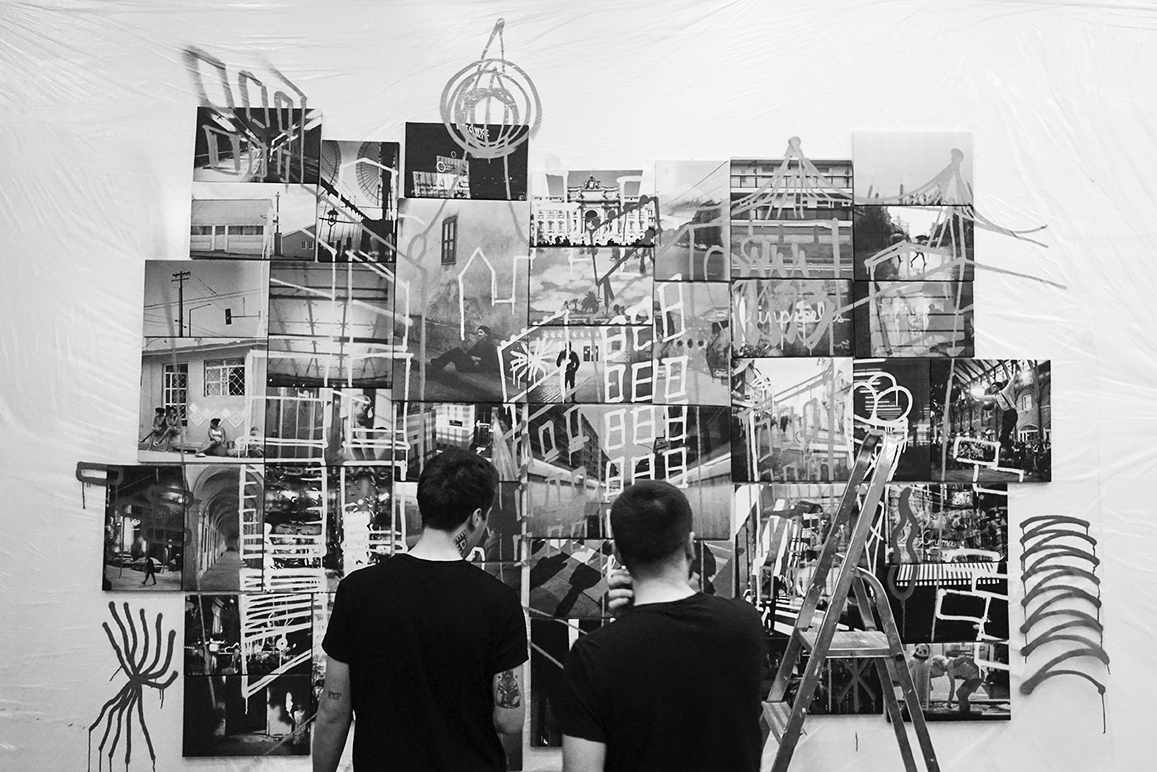 The presence of graffiti brings forward another concept. People may only be looking at the floor in the street, but graffiti transforms the street into an art gallery, forcing them to engage with street life.
Unlike a typical vernissage, the opening included a live graffiti spraying across the 3 x 2 m large installation of photo prints. The live performance was done by two graffiti artists: Alex Riser from Berlin and Alek Leaf from Belgrade. Following the live spraying in front of the audience, the installation was dismantled and exhibited separately, each as a unique artwork. The images will function well together as parts of a new single installation and separated – as the photographers produced them.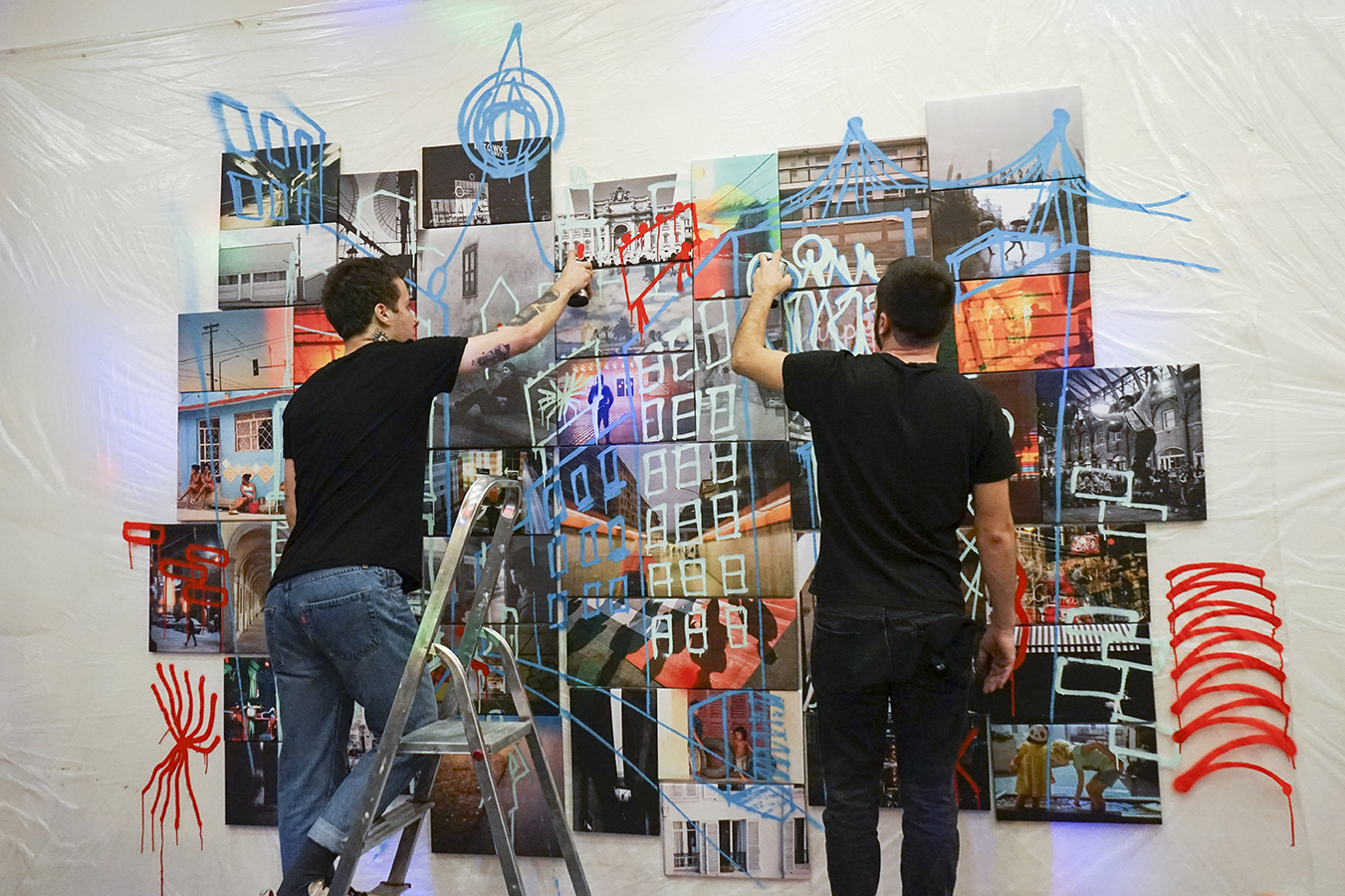 Our Graffiti Artists: Alex Riser & Alek Leaf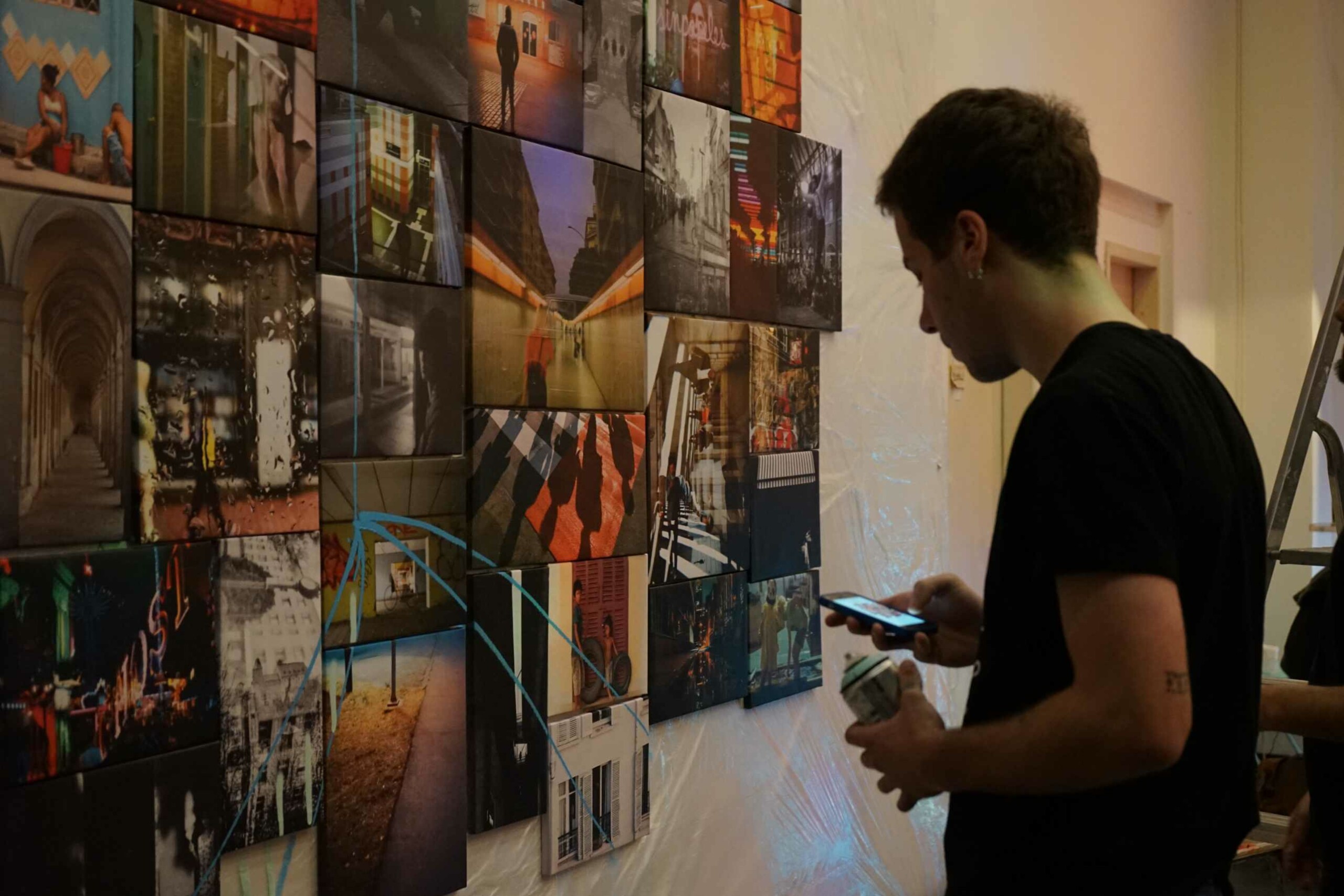 ART Stalker – Kunst + Bar + Events